Role Playing Pirate Game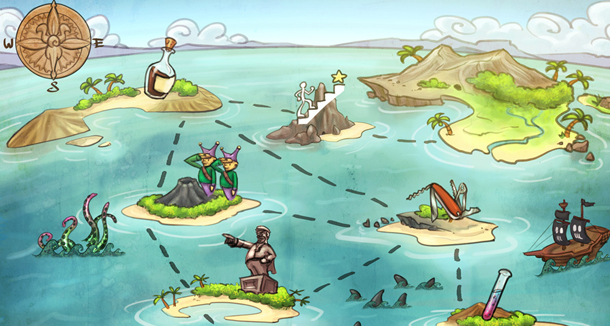 Created for CDEF holding, this game is to promote a book by Ronald van den Hoff about the society of the future.
In this game the player can sail trough a series of islands witch all have there own unique leadership system. The player needs to find companionship and fight his way to the prize island where he can create his own society.